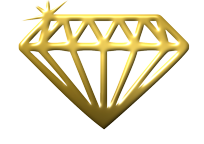 Shipping, Purchase & Return Policy…
---
ORDER INFORMATION
Online orders accepted 24 hours daily – 365 days a year. Our last day for ordering in December has consistently been the latest in the industry. When placing orders, please specify exact information for custom designs. Your order will be confirmed and a control number may be issued to you. Please refer to this number for any additional inquiries regarding your order when checking out in the "Order notes" section.
---
24 Hour Shipping available on select items. Most stock orders are available for shipment within 72 hours except custom designs. Special orders may take longer.
---
Your satisfaction is our first priority!
We sell only 585 14K Gold, 750 18K Gold, 950 Platinum, and 925 Sterling Silver items. Our standards far exceed the "US Stamping Act".
After receiving an order, we must confirm the availability of the requested item by the recipient and complete payment arrangements. A callback may be placed for order and address verification.
---
SHIPPING METHOD
For your protection and ours, to ensure quality shipment, all merchandise will be under supervision by two or more personnel, recorded, logged, videotaped and/or photographed. All grounds and operations are under 24 hour surveillance cameras. We send out all merchandise certified for signature requirement by recipient ONLY.
If the package is tampered with, do not accept and please call us immediately.
The customer is responsible for all taxes where applicable, shipping and insurance fees. Acceptance of the merchandise from the courier indicates the proper shipment was received as it was sent and we are not responsible thereafter.
The customer has seven (7) days to examine the item and if not satisfied we will give a full refund or exchange for another selection.
---
Minimum shipping and handling charge is $8.00
All overnight deliveries are handled by US Postal Service Express Mail, UPS, Dunbar, Brinks or FedEx for an additional fee.
Check with your local couriers for pick-up locations, rates and INTERNATIONAL duties where applicable.
International Shipping charges, such as customs fees and delivery, will be COD to most countries.
ITEMS VALUED MORE THAN $10,000.00 (US CURRENCY) ARE SHIPPED VIA BRINKS, DUNBAR OR SELECT COURIER.
WE WILL NOT DELIVER TO A POST OFFICE BOX.
---
Important notice for Loose Diamond and Diamond Ring Purchases:
(please examine and read instructions before opening your package)
Acceptance of the package bonds the purchaser as the purchaser agrees to adhere to the following conditions:
1. The package is received sealed and not tampered with as it was shipped.
2. The package is to be opened in the presence of an Independent Certified Gemologist and the purchaser ONLY.
3. Opening of this package without the witness of an Independent Certified Gemologist exempts our company of any wrong doing after the package is received and opened.
4. The purchaser bares full responsibility of the contents after the package is received and opened.
5. If the purchaser wishes to return the contents, he/she agrees to have the package appraised and sealed in the presence of the same Independent Certified Gemologist and shipped back to our facility after given a Return Authorization Number (RAN) by our corporate headquarters.
Note:
Loose Diamond Purchasers
Here are a few steps that we highly recommend you follow:
• Immediately take the package to be opened by a Registered Graduated Independent Gemologist within your area. (Certified Diamond Appraiser)
• Make sure that their diploma is posted in their store visible to the general public.
• Do not let the loose diamond be out of your view.
• Submit that appraisal to your insurance company immediately.
• Select a setting that best suits your desire and have it set immediately or to avoid uncertainty call us immediately to have it set before we ship it.
We have many designs to choose from: (A one hour setting process on select items)
---
RETURNS
In order to return an item, you must call first to acquire a return authorization number (RAN). Depending on your purchase, you will be given a general unconditional guideline to follow. A copy of the original email and sales receipt along with supporting documentation must be shipped with the package. The package must be insured for the full retail valued amount. We will not accept any package(s) that appear to have been tempered with.
All returns are subject to $150.00 processing fee and/or 15% restock fee.
Note: We maintain a grand history of supplying and shipping quality merchandise. However, there may exist unfortunate situations in this industry which are beyond our control. To ensure quality service for your protection and ours, all returns will be opened and inspected in the presence of The International Gemological Institute or affiliate Institution along with a representative from our organization. In the event of negligence or suspicion of fraud, we will launch a full investigation of all parties involved. All concerned parties including, but not limited to appraisers, courier and recipient will be contacted, questioned and notified of the process for resolution.
---
MERCHANT OWNERS:
Please call with proper credentials and take advantage of setting up an account to satisfy your customers. Increase year round sales with our Special Order Program. Use our Display & Counter Top Cards to increase your sales without increasing your inventory. Our latest Catalog is available for Merchant owners with an accounts.
Credit privileges are extended to well-established rated accounts listed with The Jewelers Board of Trade or the like. If not rated, you may apply for credit by requesting a Member Account Application subject to three trade references and bank references. All other orders will be shipped on a pre-paid or C.O.D. basis only.
---
INDEPENDENT PURCHASERS:
Please call with your selection from our inventory or special request and approximate price range. Please note if your purchase is a surprise gift and when you're available to be spoken with. Now you can get more for your money. (No middleman)
---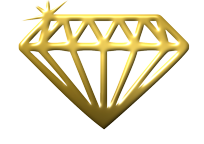 Note:
We are here to serve you. We have provided services for thousands of stores and clients throughout the U.S. and we will continue to do our very best to satisfy you on this special occasion.

THIS WEBSITE USES COOKIES
This website uses cookies to ensure that user's get the best experience. Cookies are used to improve the user's experience, personalize user's content, analyze our traffic, and collect analytics. User's information will NEVER be sold and will NEVER be used for advertising. By continuing to browse through www.jemlz.com you agree to our Privacy Policy and our use of Cookies.


PRIVACY AND COOKIE POLICY
This privacy policy sets out how this website (hereafter "the Site") uses and protects any information that you give while using this website. This Site is committed to ensuring that your privacy is protected. Should we ask you to provide certain information by which you can be identified when using this site, then you can be assured that it will only be used in accordance with this privacy statement! The Site may change this policy from time to time when updating this page.


WHAT WE COLLECT
We may collect the following information:
name
contact information including email address
demographic information
other information relevant to customer surveys and/or offers
Items shown on-line are not all actual size. Many styles are available in either silver, platinum, yellow, rose or white gold.
MANY ITEMS CAN BE ORDERED AS MOUNTINGS.
All chains shown may be purchased separately at special prices.
Custom designs are our specialty.
We carry a full line of diamond stud earrings.
We and our associate clients periodically exhibit at Trade Shows.
Please inquire about our special pricing structure for large volume purchasers.
Authorization is required for returned merchandise.
All returns MUST be accompanied by the copy or the original invoice signed.
Larger and special diamonds available on a first purchase basis.
WHEN ORDERING RINGS, PLEASE SPECIFY REQUIRED RING SIZE IF OTHER THAN STOCK SIZE.
Generally, Stock Sizes are as follows: (Women 7, Men 9, Children 4) other sizes may require an additional charge.
Four prong diamond setting or heart setting on gold nameplates are available at a cost of $60.00 minimum. Pearls $35.00(TK)
If you wish to supply your own chain, we will solder it on to the nameplate ordered for a nominal charge.
THERE IS AN ADDITIONAL CHARGE FOR NEW OFFICIAL DESIGNS AND LOGOS.
PLEASE CALL FOR PRICING AND AVAILABILITY FOR ITEMS NOT IN OUR CURRENT COLLECTION.
All nameplates can be ordered as mountings.
---
All prices subject to change without notice. The prices listed on this day supersede any past publications. Not responsible for typographical errors. Styles may be discontinued without notice. Featured set diamond counts and weights are approximate.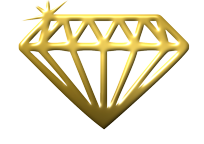 ---
Jemlz is a subsidiary of Five Star Equities Group, LLC.
36 West 47th Street • New York, NY 10036